Angular Heidelberg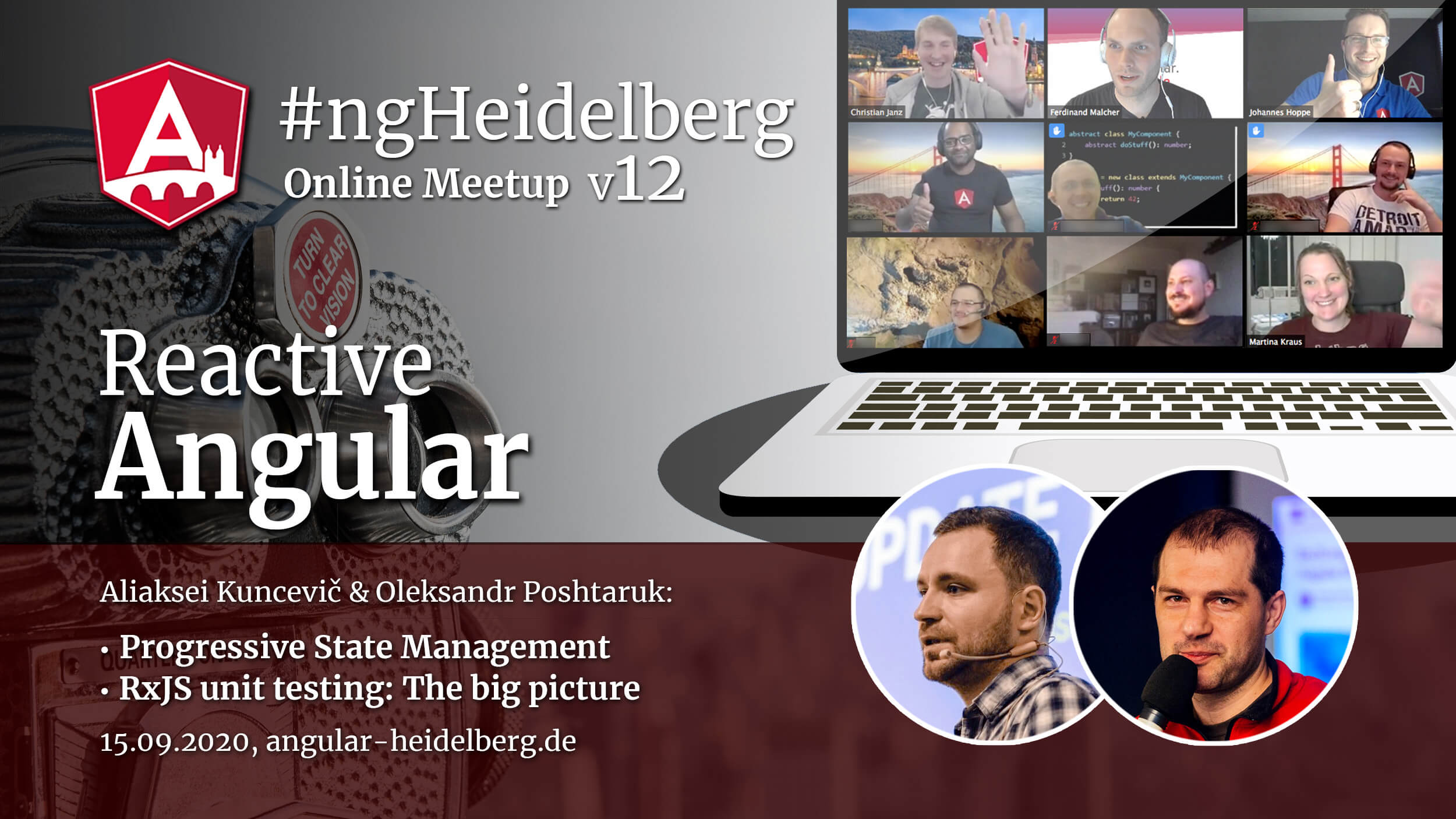 Community updates, 2020-09-15
📅 Upcoming events
| 🏳️‍🌈 | Event | Location | Date |   |
| --- | --- | --- | --- | --- |
| 🇬🇧 | RxJS Live | Online | 18th September 2020 | Community Partner ❤️ |
| 🇩🇪 | enterJS | Online | September 28th - October 1st 2020 |   |
| 🇮🇹 | ngRome | Online | October 20th 2020 |   |
| 🇬🇧 | AngularConnect | Online | 13th/14th October 2020 |   |
| 🇺🇸 | NgRx Conf | Huntsville, Alabama | 5th/6th November 2020 |   |
| 🇺🇸 | Enterprise NG | Online | November 19th - 20th, 2020 |   |
| 🇮🇱 | AngularUP | Tel Aviv | 10th December 2020 |   |
ℹ️ News
It's Angular's 4th birthday 🎂
Four years ago Angular has been released.
What is your favorite Angular application you've worked on? Show them off on Twitter
Public Angular Roadmap
The Angular Team shared their public roadmap for version 11 and beyond.
NgRx 10 released
Angular CLI supports Typescript 4.0
You can take advantage of the latest features of TypeScript 4.0 with Angular CLI 10.1.0!
More
The async() testing helper will be renamed to waitForAsync(): https://github.com/angular/angular/pull/37583
---
---
© Angular Heidelberg | GitHub