Angular Heidelberg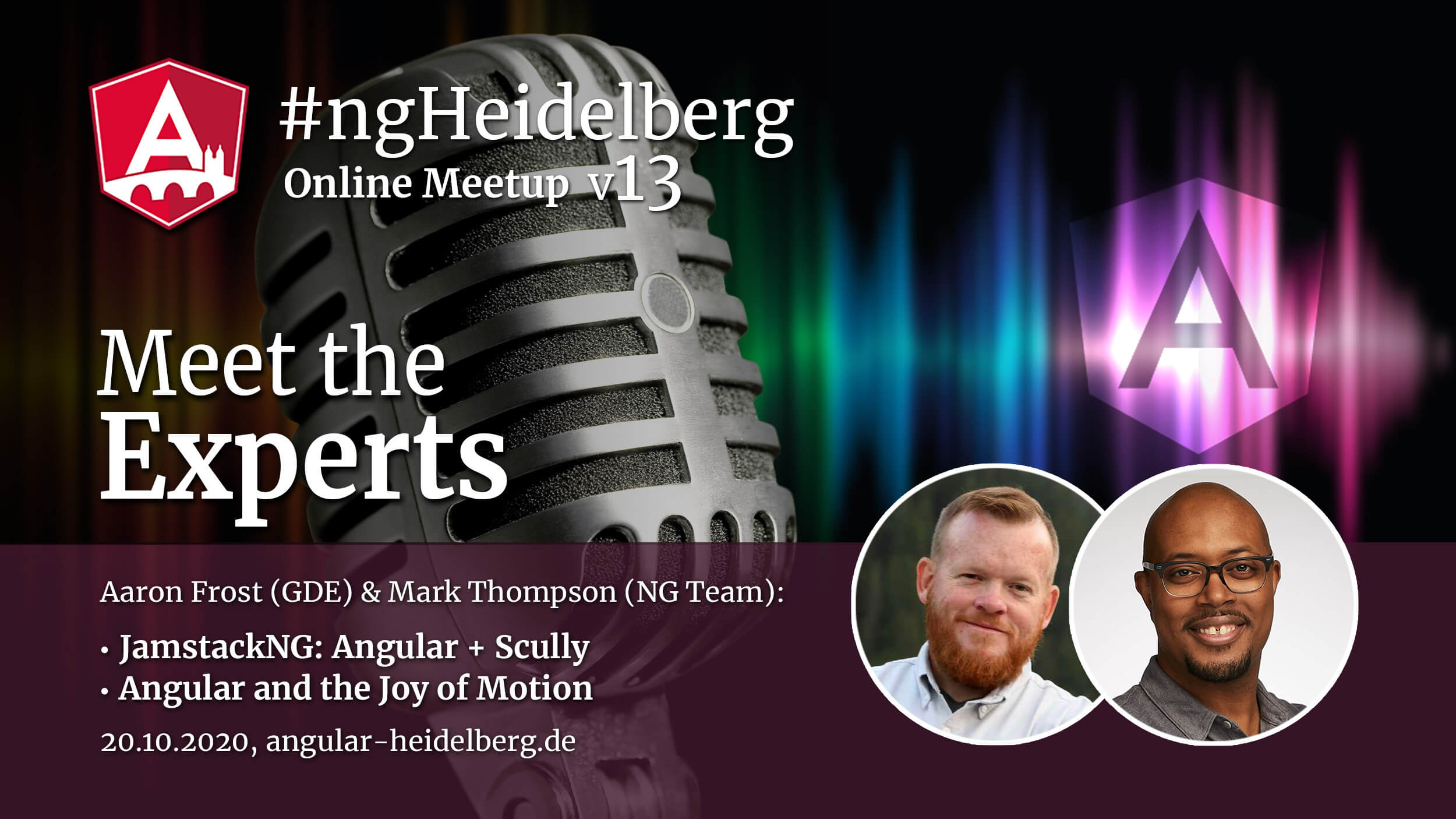 Community updates, 2020-10-20
📅 Upcoming events
🏳️‍🌈
Event
Location
Date
🇵🇱
NG Poland
Online
November 18th - 19th 2020
🇺🇸
Enterprise NG
Online
November 19th - 20th 2020
🇨🇳
ngChina
Online
November 21th - 22th 2020
🇮🇱
AngularUP
Online
November 30th - December 3rd
🇮🇹
angularday 2020
Online
December 4th 2020
❤️
Angular Heidelberg v14
With a lightning talk special.
⚡️ Only 10 minute talks! ⚡️
Online
December, calendar week 51
🇺🇸
ng-conf
Salt Lake City, Utah
March 17-19, 2021
🇺🇸
NgRx Conf
Huntsville, Alabama
Postponed: May 20th–21st, 2021
ℹ️ News
Angular Community on Discord
There is a public Angular Discord Server for the community with a lot of channels for e.g. several libraries. You can join the discussion here
Angular Community Q&A with Minko Gechev
The first episode of the Angular Community Q&A with Minko Gechev is available on Youtube
Angular localization with Ivy
With the release of Angular CLI 10.1.0 it is now possible to use the $localize template literal tag to localize strings in application code. For a long time only strings in templates have been supported by the message extractor.
Furthermore the build times have been improved, especially when building for several locales.
Checkout this blog post for more details.
Scully 1.0
Scully makes building, testing and deploying Jamstack apps extremely simple.
---
---
© Angular Heidelberg | GitHub